Canada is the world's second biggest country, comprising roughly two-fifths of North America's northern region. In compared to other countries, the country boasts the greatest study infrastructure and attractive work prospects, making it a nation of first choice in the globe.
The excellent quality of life enjoyed by the inhabitants of the country has earned it a place among the top countries in the world. The country's appealing qualities include vibrant cities with clean environments, world-class education, plentiful biodiversity with diverse flora and fauna, multicultural variety, and friendly residents who are very kind and hospitable. As a result of these characteristics, many foreign students are choosing Canada as their destination.
The country provides education that is widely acknowledged by the world's best educators and scholars. Canada has the lowest university tuition fee among English-speaking countries, which is a major selling advantage. The country offers a wide range of possibilities for pursuing an academic career, from which one may choose the best option based on their budget. Another draw for students is the simple student visa application process, which allows them to apply for permanent residence options. Because Canada is a bilingual country, studying there may be a fantastic way to improve your language skills and raise your chances of landing a wonderful job. The use of French and English in Canadian educational coursework contributes to the country's cultural and social diversity.
For decades, Canada has been a popular destination for international students and migrants. The geography, culture, language flexibility, as well as education and work prospects, have all been appealing features. Aside from it, there are other more elements that have contributed to Canada's popularity.
Possibility of interacting with students from other cultures and backgrounds throughout the world.
In compared to other English-speaking countries, education is more affordable while maintaining high quality.
Another unique feature of the country is its stunning beauty.
The kind people of Canada welcome newcomers with open arms, making them feel at ease in this foreign nation.
Another draw is the country's safety arrangements for overseas students from any country.
Top Universities in Canada: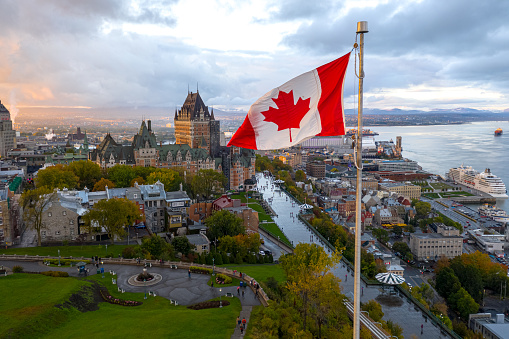 The Church of England originally controls the University. The first university founded in the colony of "Upper Canada" to be structured as a collegiate system is much like the prestigious universities in the UK. The University runs seven colleges all of which have distinct histories and traditions.
University of British Colombia
The oldest university in the province, which is one of the most competitive universities in Canada, has two campuses. One is in Vancouver and the other in Kelowna. Number of scholarships for candidates from war-torn countries is offered by the university which includes the Donald A. Wehrung International Student Award as well. Eight Nobel Prize winners are associated with this university.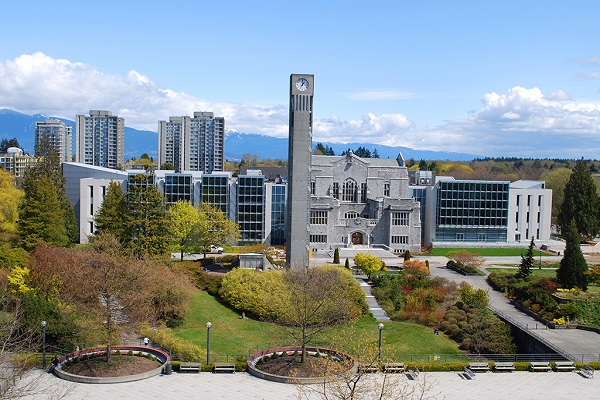 The only Canadian institution represented in the World Economic Forum's Global University Leaders Forum, which comprises of the heads of 26 of the world's top higher education institutions, was founded in 1821. The main campus is at the base of Mount Royal in downtown Montreal. The first faculty of medicine was founded by McGill in 1829. This university, in clinical subjects, scores particularly high in world rankings.
More than 300 degree subjects to more than 31,000 students from 150 countries are offered by the university. The university counts itself as one of the most internationally diverse institutions of Canada.
The university which is located in Hamilton, Ontario has the main campus situated on a huge area of 121 hectares of land near Hamilton's Royal Botanical Gardens. The university runs a medical school which is renowned worldwide. It got its name after William McMaster, a prominent Canadian senator and banker. Other faculties of engineering, business, humanities, social sciences and science are also run in the university.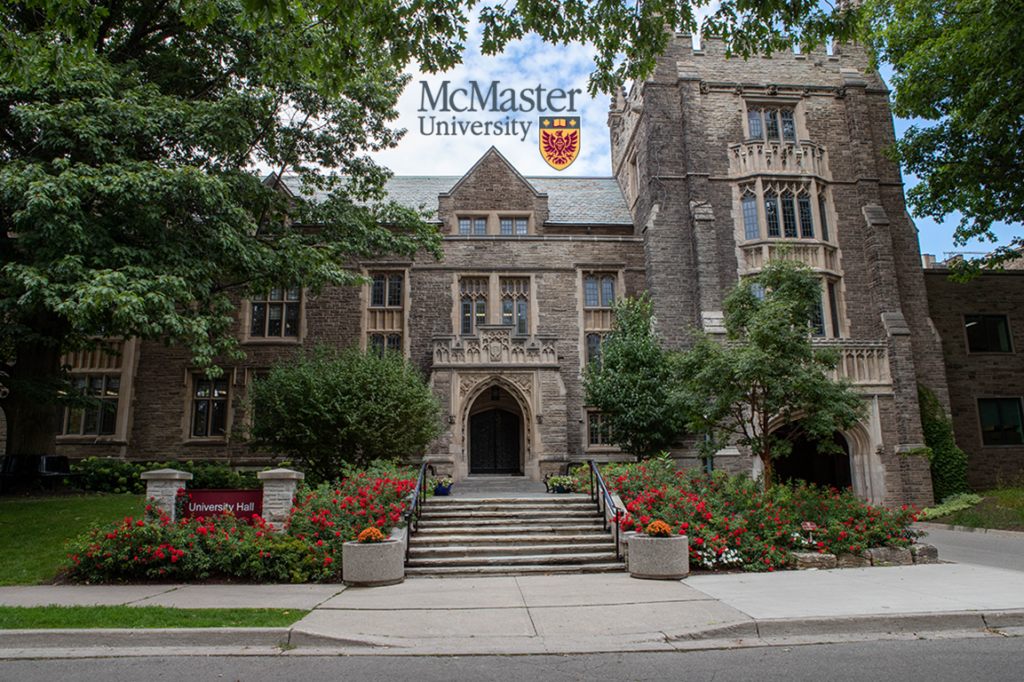 The second largest university in the country in terms of student numbers has more than 36,000 students enrolled which is a quarter of the total students which are international.
Document checklist to study in canada
Evidence of acceptance
You must get a letter of acceptance from your school. With your application for a study permit, enclose your letter in its original form or an electronic copy.

Conditions for admission and required courses
If you have received conditional acceptance, you must enroll in required classes. These might include courses in French or English as a second language, for instance. These must be finished before you may begin your primary study plan.
If so, we will only grant you a study permit good for the duration of those courses plus an additional year. To prolong your stay as a student after being admitted to your primary program, you must submit an application for a new student visa.
Exceptions
You don't require a letter of acceptance if you are a family member of someone who has a study permit or work permit application that has been granted in writing before you arrive in Canada.
Evidence of identity
You and each member of your family who travels to Canada with you must submit an application for a study permit.
a valid passport or other travel authorization
Online candidates: When you apply online, upload a copy of your passport's information page.
Once we've given our approval, you'll need to send us your actual passport.
The identification documents that US citizens can use to prove their identity vary.
A valid green card, or a similar official proof of status in another country, is required for travel by lawful permanent residents of the United States.
two most recent passport photographs
Each photo should have the subject's name and birthdate put on the reverse.
Evidence of financial assistance
You must demonstrate your ability to support your immediate family while you are in Canada.
You can provide evidence of your financial stability by:
If you've transferred money to Canada Guaranteed Investment Certificate (GIC) from a participating Canadian financial institution, you must provide documentation of a Canadian bank account in your name.
proof of a bank loan for a student or education
a bank draft that can be translated to Canadian dollars, as well as your last four months' worth of bank statements
If you have a scholarship or are enrolled in a Canadian-funded educational program, you can show proof of funding from within Canada, a letter from the person or school providing you with the money, or proof that you paid your tuition and housing fees.