We all know New Zealand is a beautiful country, but there's a lot beyond its picturesque landscapes. It is emerging as one of the topmost preferences among Indian students wanting to study abroad. With an excellent education system, internationally accredited qualifications, ample research opportunities and a matchless quality of life, New Zealand has a lot to offer. While studying here, you can be assured of a welcoming and friendly society with an excellent support system for international students. Here are some of the top reasons why you should New Zealand for your further education:
Globally recognized qualification
All eight universities of New Zealand consistently rank high in QS World Rankings* and Times Higher Education Rankings, and qualifications from any of these are accredited across the globe, opening doors to prospects everywhere. The New Zealand Qualifications Authority (NZQA) also ensures that institutions are registered to enrol international students and comply with qualifications standards.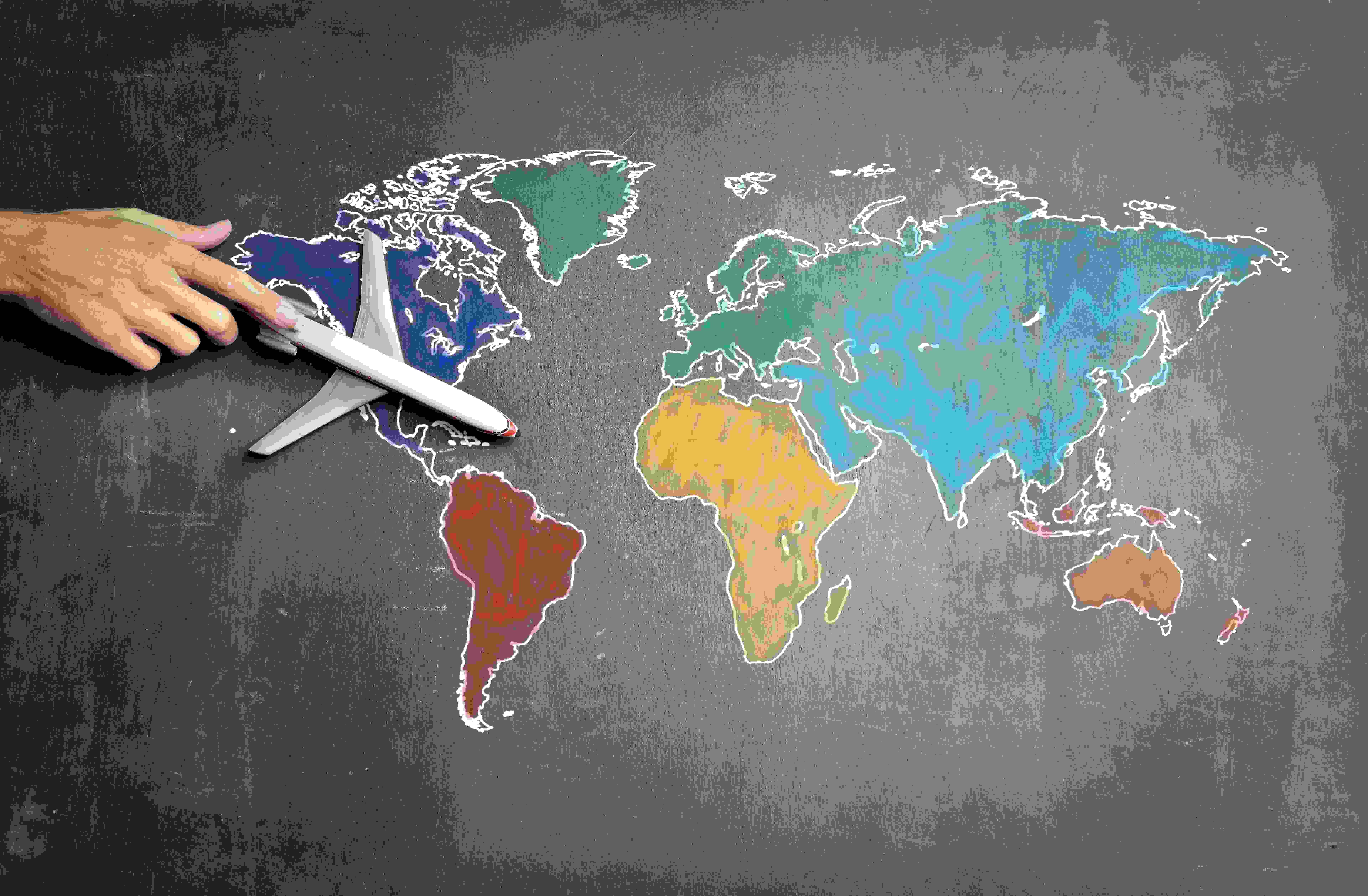 Influenced by the UK education system, New Zealand focuses on research-based teaching, which means you will learn dealing with situations in a systematic and an organised manner. You'll be taught how to work independently as well as in a team at various levels. Studying here will encourage you to think critically, question and benefit from student-teacher interaction. You'll also be implementing the concepts learnt in the classroom and develop different approaches towards solving a problem.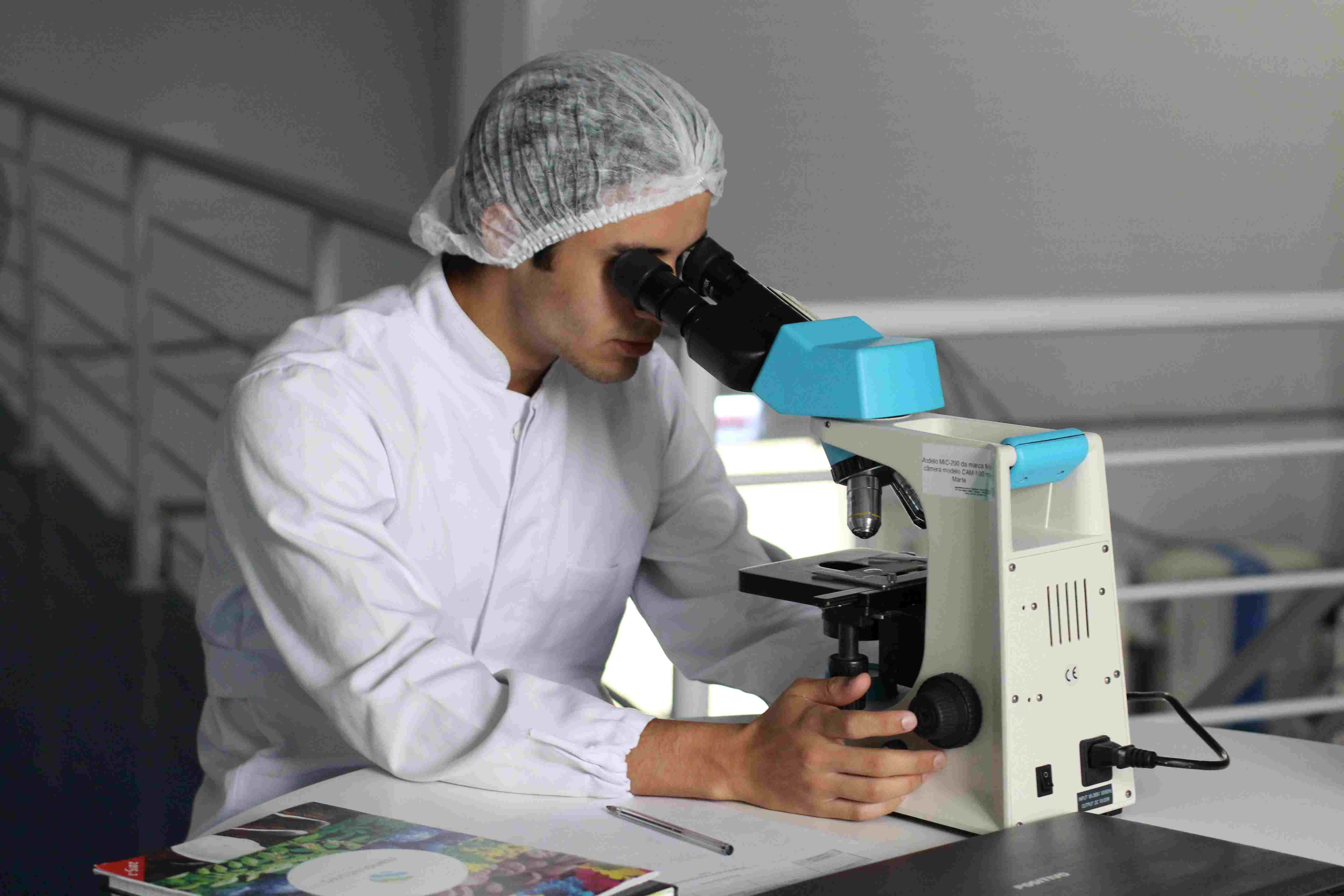 New Zealand provides abundant opportunities in research for students. The country boasts of highly experienced faculty, well-equipped laboratories, access to latest technology, equipments, and opportunities. Its innovative spirit has made it a hub of new technologies, research and development in various fields such as healthcare, physics, geology, engineering, astronomy, computer science, agriculture, etc. Add to it, the Nobel prizes that the country has in its kitty simply reinstate the significance and vast scope of research in New Zealand.
Great scope for Phd scholars
Along with the vast research opportunities, as a PhD student you would enjoy additional privileges. You'll be eligible to pay the same tuition fee as locals and unlike other degree students, you can work full-time during your studies. Need we say more?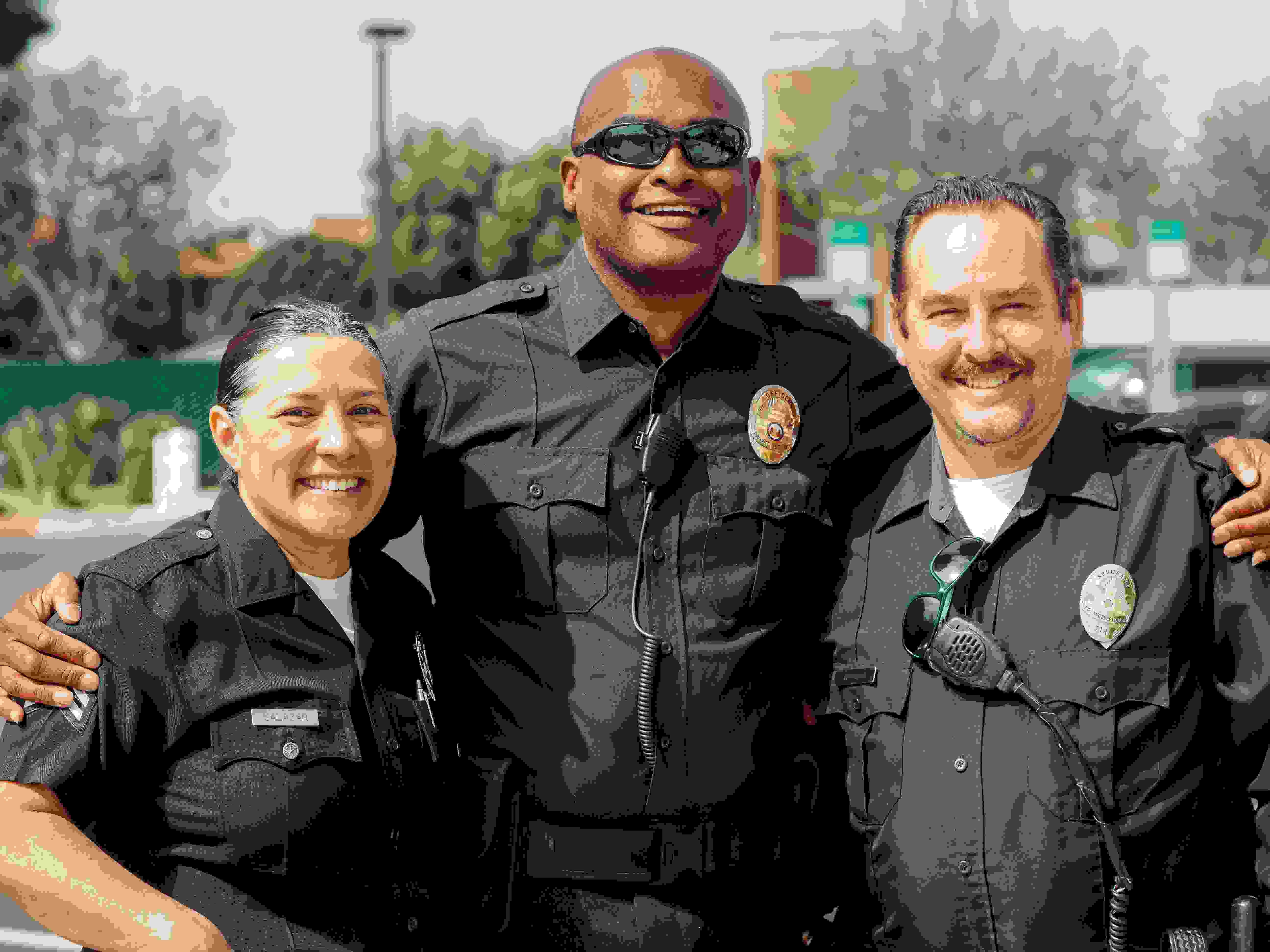 New Zealand ranks second on the Global Peace Index 2018*, which speaks about the social tolerance and political stability of the Kiwi democracy. As an international student, you'll have the same rights as your Kiwi counterparts.
New Zealand offers a wonderful multi-cultural environment that exists in perfect harmony with the country's outdoorsy lifestyle. Replete with all kinds of natural landscapes ranging from snowcapped mountains and steaming volcanoes to rolling green hills, golden sandy beaches and lush rainforests, New Zealand screams wanderlust. Living here provides every student a chance to grow with its diverse culture and natural beauty all at once.
You can work to support your studies
As an international student in New Zealand, you can work for up to 20 hours every week during your semesters and full-time during breaks. In fact, if you're pursuing research masters or a doctoral degree, you will be allowed to work full-time.
Top colleges in New Zealand
1. The University of Auckland
The University of Auckland, which placed 81st in the world this year and received its highest score for the academic reputation indicator, is once again ranked first in the nation in 2021. The university, which had 42,759 students in 2018 and is the largest in the nation, is ranked in the top 50 globally for 13 subjects in the QS World University Rankings by Subject 2020, including archaeology, education, nursing, geography, and performing arts.
The University of Otago, which is now ranked second in the nation and has the best score in New Zealand for its proportion of foreign faculty members, was ranked 184th in the world in 2021. (31st in the world). The oldest university in the nation, it has its main campus in Dunedin on the South Island and was founded in 1869. There are currently 21,240 students enrolled there, 2,972 of them are international students.
3. Victoria University of Wellington
Victoria University of Wellington maintained its third-place national rating and joint 223rd global ranking while achieving its highest score for the indicator of the proportion of foreign faculty members (76th in the world). The most recent QS World University Rankings by Subject position it 50th for hospitality and leisure management and 20th for library studies globally.
4. University of Canterbury
The University of Canterbury, which is situated in Christchurch on the South Island, dropped 44 spots this year to tie for 270th place. It was founded in 1873 as a constituent college of the University of New Zealand, making it one of the country's oldest universities. It currently has 17,300 students enrolled.
According to the QS World University Rankings for this year, Massey University surpassed the University of Waikato to take fifth place among the best universities in New Zealand, moving up 11 spots to rank 272nd overall. Only Massey University in the nation offers courses in veterinary medicine, nanoscience, aviation, and dispute resolution. It is situated in the North Island city of Palmerton North.
Document checklist for studying in New zealand
Offer letter
academic writings to date
TOEFL/IELTS score (6.0 for the Bachelor & 6.5 for Master)
Experience With Work Permit (If any)
college or university application (Offer letter processing time 1 to 2 weeks)

Visa paperwork

1. Travel authorization or passport:
Passports must remain valid for at least three months beyond the anticipated departure date from New Zealand. Original passports must be presented with the application. An authenticated copy of the entire passport may be submitted by applicants in situations when the original passport cannot be shown.
2. College or university offer letter:
3. Accounting Records:

Financial Undertaking Forms, Section 3.1 (If more than one guarantor)
Affidavits of Support from Guarantors, Section 3.2
3.3. Letters from the guarantors giving Immigration New Zealand permission to check their financial records on their behalf
3.4. Students should show proof of money up front for programs lasting no more than two academic years, including living expenses (NZ$ 15,000 annually). Students should present a payment plan if the course lasts more than two academic years to demonstrate that they have access to cash and the means to cover the remaining tuition and living costs. They accept the following forms of financial proof:
only a letter of authorization for an education loan from a nationalized or international bank

the most recent six-month bank statements. It shouldn't be older than a week when the application is submitted. Please make sure to supply statements rather than balance certificates.
Fixed-Term Deposits When supplying fixed deposits as proof of funds, please make sure to include a copy or counterfoil of the deposit as well as a letter from the bank outlining the deposit's specifics.
Employer-sponsored provident funds and public provident funds.
Accounts at the post office.
Savings bonds issued by the nation.
Please take note that the financial documents should be accompanied by the phone numbers and STD codes of the location or institution where the amounts represented can be confirmed.
Even if someone else is paying for the applicant's tuition, they must still submit documentation of their parents' income and the source of that revenue.
4. Health Conditions:
A TB screening X-ray is required of applicants who want to stay in New Zealand for more than six months but less than twelve months, unless:
they are under 11 years old or they are pregnant.
The applicant must give the following information, and the certificate should be no older than three months at the time of submission.
a Temporary Entry X-ray Certificate form, NZIS 1096, that has been fully completed, as well as any related medical reports needed for the X-ray.
Every candidate who plans to stay in New Zealand for a period of time totaling more than 12 months must get a comprehensive physical and x-ray.
The applicant must give the following information, and the certificate should be no older than three months at the time of submission.
a fully completed NZIS 1007 Medical and Temporary Entry X-Ray Certificate form, as well as any necessary lab and medical reports.
A obligatory lodgement requirement is the submission of a TB screening and report and/or a complete medical report (as appropriate).
Note: An X-ray examination is not necessary for pregnant women or kids under the age of 11.
INZ has chosen Panel Physicians. One of the panel doctors must complete the medical certificates, and a radiologist recommended by a panel doctor should complete the x-ray reports. The contact information for the Panel Doctors in Bangladesh, India, and Nepal can be found at www.immigration.govt.nz.
5. Certificate of Police Clearance
The Police Clearance Certificate is required from all candidates who are older than 17 and plan to stay in New Zealand for a period of time totaling more than 24 months. When submitted, certificates must be no older than six months.
6. The application for a student visa and the supplemental information form
Please make sure that you fully and in English respond to EVERY question on the Student Visa Application Form AND the Supplementary Information Form with the applicant's family information. Each form needs to be signed and stamped.
Photograph:
7.
A recent visa application form must be sent together with two passport-sized photos that are no older than six months.
8. Visa processing fees
For applicants who are not Indian citizens:
The cost of a student visa is currently $225 in US dollars. The fee must be paid in US dollars exclusively via bank draft issued on any US bank and payable to "Immigration New Zealand."
Fees are subject to vary without prior notice due to changes in currency.
9. The cover letter
Please describe the student's background, including any financial proof and information about the student's English language proficiency. Please also include a statement of purpose, which should explain why the applicant is applying, what he or she hopes to accomplish, and how the course would benefit him or her in the future. The student should personally hand-write this declaration of goal.
10. Academic credentials (with translations if required)
All academic credentials, including the following, should be provided:
Graduation certificates for classes 10 and 12 and a postgraduate certificate
completed other courses and diplomas
Please be aware that if you plan to study aviation or marine engineering in New Zealand, you must present proof of your relevant educational background and/or professional experience.
11. Requirement for English proficiency
Evidence of English language proficiency can be a very excellent predictor of how the student would handle the demands of an English-medium course in New Zealand.
Therefore, the New Zealand embassy views English language ability as a positive factor when evaluating a student visa application. They strongly advise including an IELTS certificate with the application for a student visa.
Depending on the course you enroll in, New Zealand education providers will have their own English language criteria for an offer of a place.
Despite this, if an IELTS score is available, it is taken into account when determining whether a student meets the course entry requirements and is regarded as conclusive proof of their English language proficiency. We must be confident that the student satisfies the prerequisites for the course in which they are enrolled.
Since TOEFL scores cannot be easily verified, they are not regarded as conclusive proof of English language proficiency. If a student is going to take a test, they are strongly advised to take the IELTS exam so that their level of English may be clearly compared to the course requirements.
12. Employment Documentation:
(The letter must include the company's address and phone number.)
13. Principle Acceptance of Application:
You will receive written notification that your application has been accepted in principle once all conditions have been satisfied. The following must be submitted within one month:
Only receipts for fees issued by the New Zealand Education Institute, which typically last one year, will be accepted. Emailing this fee receipt to inzmumbai@dol.govt.nz is required.
Any further conditions that must be met at that time in order to grant the visa.
After receiving all final paperwork, the New Zealand embassy will need 5 working days to issue your visa. The visa would not be awarded earlier than three weeks before the start of the course.
Note: Unless the applicant makes other arrangements, all passports are returned via registered mail or courier.
14. Student visa's duration of validity
Please be aware that student visas will only be awarded for the first year of study if the programme in New Zealand lasts longer than a year. In New Zealand, you will need to apply for and fulfill the conditions for a different student visa.
15. Credentials:
You must show that you are "bona fide" and that you intend a genuine temporary stay in New Zealand for a legitimate purpose in addition to completing all other conditions for submitting your application for a temporary entry visa.
You may offer the following evidence, among others, to demonstrate your sincere intent and legitimate purpose:

any facts or submissions demonstrating your bona fide necessity to visit New Zealand for a certain amount of time;
any records or submissions demonstrating compliance with immigration guidelines specific to the temporary entry class visa or entry authorization requested.
The immigration officer will evaluate your application to see if you have complied with all requirements as outlined in the pertinent immigration regulations. This includes the question of your sincerity.
The following details, among others, will be taken into account by the immigration officer in deciding if you are a genuine applicant:
Your ability to depart or be deported from New Zealand to your country of citizenship; any proof you provided of sincere intent and lawful purpose; any relevant data about prior applications, including but not limited to: whether you previously overstayed; whether you previously violated the terms of your visa; whether you have dependents who are unlawfully present in New Zealand; and your individual circumstances, including but not limited to:
anything that can prevent you from going back to your native country after a visa expires.
AFTER THE APPLICATION IS SUBMITTED
1. Processing duration:
All student visa applications are now being processed at INZ Mumbai, and after being accepted by INZ, they are allotted to an immigration officer for review within a week. Depending on the quantity and quality of required research and verification, the overall processing time should be 8 to 10 weeks.
It is likely that the application will be processed under the "Other student visa applications" category if it lacks the necessary supporting documents included in this checklist.
2. Students with a positive profile:
Following updates to Immigration Instructions issued in June 2011, "Positive Profile" requirements have been amended and clarified. Applications must show that they meet the following combination of the elements stated below in order to have a positive profile:
good academic standing, with an overall average of over 60% in years 10 and 12 and over 50% in the succeeding tertiary qualification; no examination failures;
a minimum IELTS score of 6.0 or proof that the applicant met the English language entry requirements for the program in New Zealand, whichever is greater;
a documentation trail to explain any recent high value deposits in banks, as well as verifiable proof of finances from the student's immediate family to cover living and educational costs in New Zealand; or
Evidence to support their decision to use the Funds Transfer Scheme
financial guarantees from no more than two members of the immediate family;
Verifiable proof of the financial guarantors' consistent sources of sufficient income;
intended course of study that demonstrates academic progress and is pertinent to qualifications and/or work experience;
It does not necessarily follow that an application will not be approved if it does not match the aforementioned requirements. It merely signifies that the application's completion will take longer.
The original passport or other travel document must be presented with all applications that have a favorable profile.

3. Interviews and/or other research
Please be aware that in order for them to make a decision, you might be required to participate in a telephone interview, an interview at their office, or provide additional information. When an immigration officer is assigned to handle the application, you will be made aware of this. You might be contacted by an immigration officer for a meeting.
Dependent
Can apply as visitor visa if course is Post Graduate level
Visa Type
Student Visa
Method of teaching
English
Work
20 hrs per week during study and full time during vacation
Interview
Student need to give interview sometimes and it can be given from Nepal so no need to go India
Intakes
Feb and July each year (Other intakes also available depending in the college or University)
Expenses